Goods and Service Tax popularly the GST is one tax structure covering goods and services. GST Tax Bill or Invoice is the primary proof of supply document that gives a supply of goods & services list.   
A registered GST dealer must provide GST Invoices or GST Bills to their customers/clients. It benefits the goods buyer or service receiver.   
Here is a free guide covering all aspects of GST Tax Bill Format, GST Service Bill Format, and GST Bill Template using Excel. 
What is GST Tax Bill?
A GST Tax Bill or GST Invoice can be a list of all sent goods or provided services with a total sum of money due.
Who must issue GST Tax Bill?
It is mandatory for every individual and GST registered business to offer a valid GST invoice for their customers while selling the goods or services.
What are all the mandatory fields a GST Tax Bill Format must cover?
There are no fixed formats for GST Tax Bill, which means that GST taxpayers will be set free to design their own GST Tax Bill Format. There are a few compulsory and specific fields a GST Tax Bill must cover which includes,
Note that, if any recipient has not registered and the total value exceeds 50,000 rupees then the invoice must include
List of GST tax invoice requirements 
In general, the GST tax invoice is given to charge the tax and pass it on to the ITC. Here is the list of GST tax invoice requirements. Some of the companies follow these!
The date & number of an invoice

Name of the customer

Shipping & Billing Address

If registered** include – Customer & taxpayer's GSTIN 

Place of supply

SAC code/ HSN Code

Taxable value & discounts

Item details

Rate & amount of taxes (CGST/ SGST/ IGST)

Mention that GST is payable on a reverse charge basis

Supplier's Sign
**Here is the case that the recipient is not registered & the worth is greater than Rs. 50,000, then the invoice should hold:
Recipient's name and address

Delivery Address

Name and code of the state
How & when the GST Invoice is issued?
We can even personalize GST invoices with the company's logo free of cost. For the taxable supply of goods, invoices can be given in triplicate  
Recipient – Original copy 

 

Transporter – Duplicate copy 

 

Supplier – Triplicate copy 

 
For the taxable supply of services, invoices can be prepared in duplicate 
Recipient – Original copy

 

Supplier – Duplicate copy

 
What are the due dates for GST Bills?
The GST Act has specified the particular time limit for issuing the GST tax invoices, revised GST bills, credit notes & debit notes. The time limit to issue GST Tax Bill to your customers  
Goods (Normal Case) – On/before the date of delivery

 

Goods (Continuous Supply) – On/before the date of payment or account statement issuance

 
The time limit to issue GST Service Bill to your customers   
Services (General Case) – Within the 30

th

 day of service supply

 

Services (Banks & NBFCs) – Within the 45

th

  day of service supply 

 
What is the Bill of Supply?
A Bill of Supply is more likely to be the GST Invoice, but the Bill of Supply will not contain a tax amount since the seller shall not charge GST to buyers. 
GST Bill Template & Format Download
GST Tax Bill Template Download is available online where there are numerous templates that you can customize on your own. GST Bill Template Format in Excel can be done by opening an excel sheet, removing the gridlines, uploading the company's logo & headline. Finally, add all the mandatory details mentioned above with the bank details. Choose the best choice for generating your GST Invoice.  
Sample GST Bill Format in Excel
Download your simple GST Bill Template Here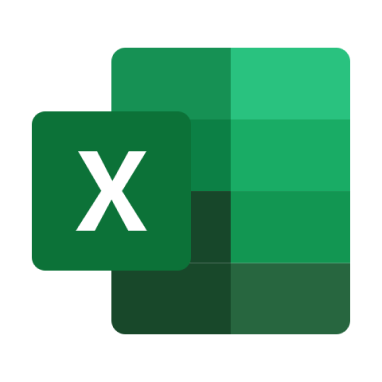 GST Bill Template & Format Download
Steps to create GST Invoice Format in Excel
Here are the steps to be followed to create a GST invoice format in your excel.
Step 1: Go to your Microsoft Excel
Click File -> New. Now, double-tap the 'blank workbook' to open a new excel sheet.
Step 2: Fire Gridlines
Choose the View tab and uncheck the 'gridlines' column, so that your gridlines will be removed.
Step 3: Add the requirements like logo & other details
Adding a logo to the excel sheet will describe as that the excel sheet is your belongings. Include other details as Name, Address, Contact Details, Phone Number and son on.,
Step 4: Include customer information
This step should perform only once. Because excel will recognize the customer information for the next time. Just edit the excel sheet and include customer information.
Step 5: Include the Transaction Details
Include the details of transactions about all the products/services you sold to the particular customer such as quantity/unit, price, total amount, and so on. 
Step 6: Issue the Payment Details
Include your details based on mentioned payments and due date, so that the foremost objective of the invoice can be served.