Online Accounting & Bookkeeping Software
Start your accounting for FREE
Invoicing and Billing
Make your business invoice professional     with mybooks built-in templates. 
Inventory Management
mybooks helps you to manage your inventories with a low stock alert message.
35+ Reports
Estimate and track your business's financial health & status effortlessly with reports.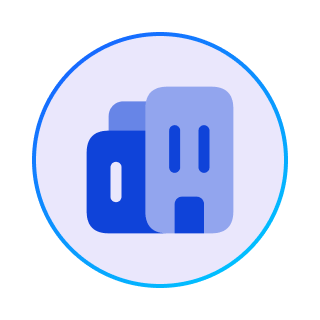 Industry-Specific
Designed effectively with industry-specific features to make your business easy.
Record Expenses
Track your expenses & optimize business expenditure efficiently & save your money.
Receivable & Payable
Check your accounts payable & receivable, & manage them in one single graph.
Barcode Billing
Just execute the quick scan from mybooks and make your billing simple and easy.
Multi-User Management
Specify what your employee or user can & cannot access on the mybooks app.
What is the use of mybooks?
mybooks is a simple cloud accounting software, where you can access the software anywhere in the world with the presence of the internet. Just make your small business accounting simple and effective without difficulties.
Who can use mybooks?
mybooks has industry-specific features. Every industry can try this software. It can be used by both accountants and non-accountants. As it is designed in a simple way, users will not face any difficulties to use the software.
What are the sources that mybooks are available?
mybooks accounting software can be used by Android, iOS, and Web users. So, just start for free.
Does this accounting software suit small businesses?
mybooks is specially designed for small businesses. This simple accounting software can be utilized by small to medium size businesses. For enterprise, the businessers need to contact them.
Does mybooks software free?
To help small buisnessers, mybooks holds a free version too. It has free, standard, premium, and enterprise versions. You can also explore up to the premium version. As it is affordable and budget-friendly. This budget can be easily afforded by every small businessers.
If businessers love to go for the enterprise version, they need to contact the mybooks team.
What are the features of mybooks accounting software?
This software provides powerful and flexible web access. So you don't have to wait at your desk to work on your business. Plus, its reliable cloud storage system keeps your information secure and up-to-date. Here is the list of mybooks software features.
Invoicing & Billing

Inventory Management

Multi-Business Management

Multi-user role access

Accounts payable and Receivable

Trial Balance

Journal

Multi-currency

Bank Reconciliation

Cash Flow Management Expense

Tracking Price-List Management

TDS Payments

Barcode Billing Misc.

Transactions

35+ Reports

Bulk uploads

Payment reminders

Templates for invoice, estimate, proforma invoice, payment receipts, and quotation
And more features to make the business accounting efficient and effective.
What are the 35+ reports that help business accounting in mybooks?
Accounting reports are the backbone of the success of a business. Without accurate and up-to-date accounting reports, companies can not make informed financial decisions. These critical decisions ensure profitability and continued growth.
Here are the reports of mybooks
General Reports, Account Transactions, Profit and Loss, Profit and Loss by Customer, Profit and Loss by Item, Balance Sheet, Cash Flow, Trial Balance, Customer Balance, Customer Aging Summary, Customer Aging Details, Vendor Balance, Vendor Aging Summary, Vendor Aging Details, Tax Summary, Contact Statement, Bank Statement, Bank Summary, Inventory valuation Summar, Inventory valuation details, Customer/supplier, Sales by customer, Sales by item, Sales by Salesperson, Invoice Report, Estimate Report, Sales Order Report, Proforma invoice Report, Delivery Report, Sale Report, Price List Report, Purchase Report, Bill report, Purchase Order Report, Expense Report, Expense by Vendor, Expense by Employee, Expense by Item. Further, for India, GST ready reports (GSTR 1, GSTR 2, and GSTR 3B).
Does my data will be safe and secured with mybooks?
Absolutely yes. All our customer data are more secure. mybooks holds the advanced industry-standard encryption protocol and medium for data transmission. Further, it has SSL protection for a website, consistent virus scanning, and a highly secured cloud environment to keep your data safer.
What is the trial period for mybooks?
For individuals, who love to explore the complete mybooks application, they offer solid 30 days as the trial version.
What are the benefits of using the free version?
The free version on mybooks restricts some of the features. On the free version, you have access for only one user, one branch but not multi-branch, only 25 monthly transactions, with limited inventory, and finally, you can access only for android app. But with the paid version, you have restrictions based on the package you purchase.
What are the benefits of upgrading to mybooks plan?
On upgrading your plan, you have access to unlimited transactions (based on the up-gradation plan), payments integration, for both Android and iOS apps, purchase orders, and more features to explore.
Can this software be used worldwide?
Yes, mybooks accounting software is designed in a way that can be utilized worldwide.
Does mybooks offer any free demo and resources to learn about the software?
Yes, mybooks will offer complete support for users. They provide both free demo whenever there is a need for the customer, and they have a free resource, which can be used by the users.